Deborah Ward
BSc, Dip (Int Psych), MA, MBACP, UKCP
Registered Integrative Psychotherapist and Counsellor
A warm welcome to my website. I hope to tell you a little bit about myself to give you an idea about whether you feel we could form a productive working alliance. I have been working in the psychotherapy field for over 25 years and with each passing year I find it a richer and more fascinating experience. I am continually delighted to discover such quality of spirit in the people that find their way to my practice. Some have been through all kinds of difficult experiences but have found the courage to share those with me. I feel it a privilege to sit with someone who finds the stength to be honest about things that are difficult to admit, let alone confront. I am touched when they are not yet strong enough, but are busy garnering the strength to put into words what may feel unthinkable, let alone admissable.
I have worked with a variety of individuals from diverse backgrounds, seeking help for a great range of issues and problems. The benefits of undergoing therapy can far exceed the imaginable but it is not always easy. As part of my own journey and my training, I have been through intensive and challenging therapy myself. It was a time of wonder, struggle, tenacity and transformation. As a therapist, I believe I have earned the reputation of providing an atmosphere of safety, respect and optimism for the capacity to overcome difficulties. In return, I have had the good fortune of seeing many clients develop an increased sense of satisfaction and effective control over their lives. I cannot imagine a more fulfilling vocation.
My Approach
My approach is integrative, collaborative and active in focussing on the issues identified by the client. I work at a practical level that, at times, can include dreams, metaphor and intuition.
I spent many years offering long-term psychotherapy. I have now distilled much of this experience to be able to offer short-term work for many things people wish to improve in their lives. I now offer counseling/coaching support based on well-respected therapeutic theories.
One of my primary goals is to understand the subtle and unique ways a person perceives and experiences people, situations, traumas and events and why they do. In other words, how the individual attributes their own particular meaning to events. This can be difficult for the mind to put in logical terms. The use of dreams and metaphor opens up a freer and more fluid means of expression. This creative language often bypasses or highlights habitual thought and goes closer to the heart of the matter. There are gems in this inner world.
During my time as a therapist, I have witnessed the following so many amazing times:
"At the center of your being
you have the answer;
you know who you are
and you know what you want."
~ Lao Tzu
My Training
BSc Early Childhood Education, Boston University
Integrative Psychotherapy Diploma (five-year training programme)
The Minster Centre Integrative Psychotherapy and Counselling Training, London
MA (Integrative Psychotherapy) Middlesex University, London
MBACP - Member of British Association of Counselling and Psychotherapy (BACP)
UKCP - United Kingdom Council for Psychotherapy (Minster Centre)
Specialist and Post-Qualifying Training
Working with adults with a history of sexual abuse
Object relations
Attachment and separation
Sexuality
Family dynamics
Dreams, symbols and images
Bereavement
Harassment and bullying
Victims of organised violence
Cognitive behavioural therapy
Adolescence
Hypnotherapy
Psychology for the Future with Stan Grof
Practice Information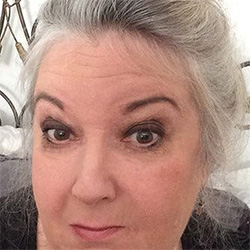 Gender: Female
Therapy/counselling session duration: 60 minute hour
Parking: ample
Insured: yes
Supervised: yes
Disabled Access: yes; one step indoors
Waiting Room: sorry, no.
Memberships: BACP and UKCP
Client Focus
Ethnicity: Any
Gender: All
Religious Orientation: Any
LGBTQ: Yes
Alternative Languages: No
Age Groups: Adults
Previous Client Work
Adults with a History of Abuse
Early Separation and Loss
Self-Esteem and Confidence
Bullying, Harassment and Psychological Abuse
Anxiety/Panic/Stress
Depression
Relationship Issues
Intimacy Issues
Post-Traumatic Stress Disorder (PTSD)
Major Life Changes (Divorce, Bereavement, Redundancy, etc)
I am an approved outpatient Alcohol Recovery counsellor for a private, residential drug and alcohol treatment centre.
I am a registered Norwich Union Healthcare therapy and counselling provider.
I have provided Supervision for an Addiction Recovery Programme, the Prison Service and a Domestic Violence Agency.
Other Background Information
I also have 15 years experience working within the Information Technology industry, more laterly at Oxford University. I also served on the Board of Trustees at The Minster Centre and as Harassment Officer at Oxford University.
I have undergone rigourous long-term therapy which I believe is essential to being a good therapist. I have first-hand experience of the difficult feelings one can go through, but I also have certain knowledge of how careful and skilled psychotherapy can be liberating, enhancing and transformative.
"The cave you fear to enter holds the treasure that you seek."

~ Joseph Campbell